This here babe is my newest nephew Gordon. I spent an entire 24 hours with him and took his photo every time he closed his eyes. There are several typical baby photos, which I'll post later, but until then, let's start with the most interesting photo ... in my opinion.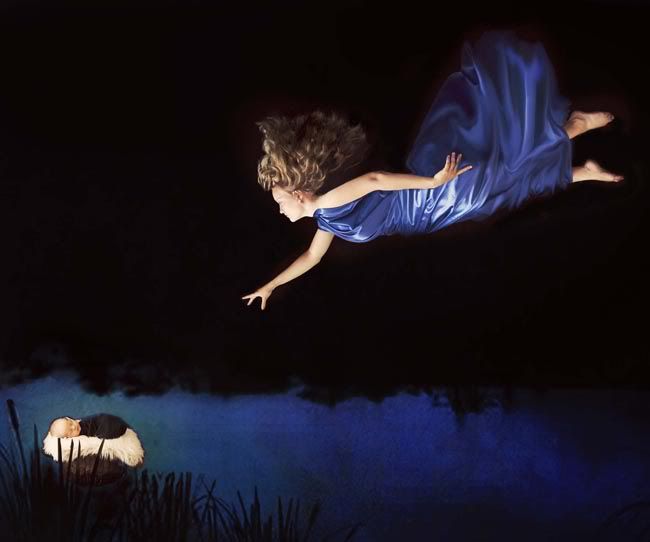 This is only my third levitation photo, and I still have a lot to learn, but this is basically what I'd hoped it would look like, so I'm happy with it.
Thanks Joyce for being a good sport!