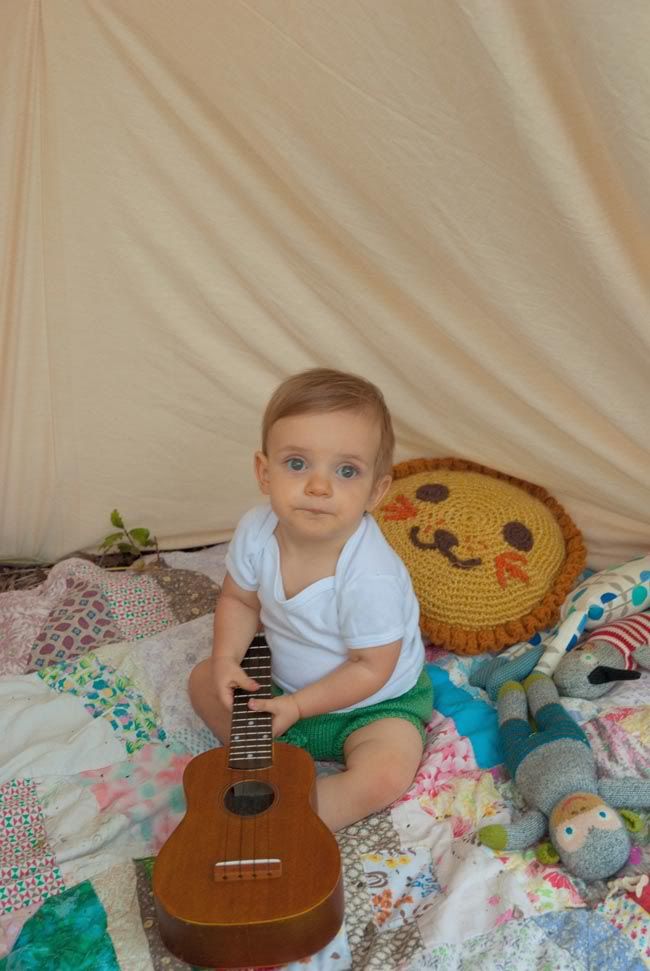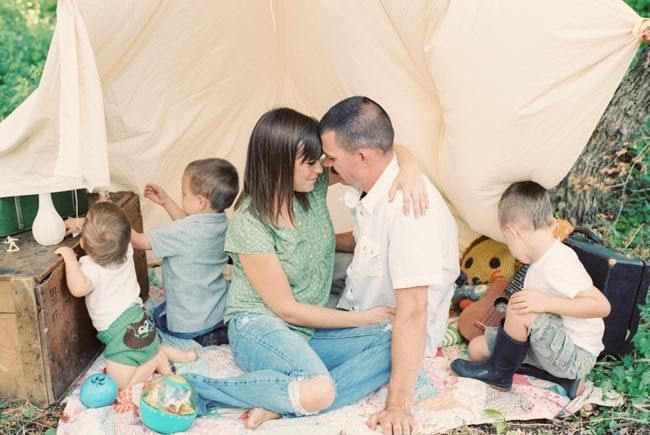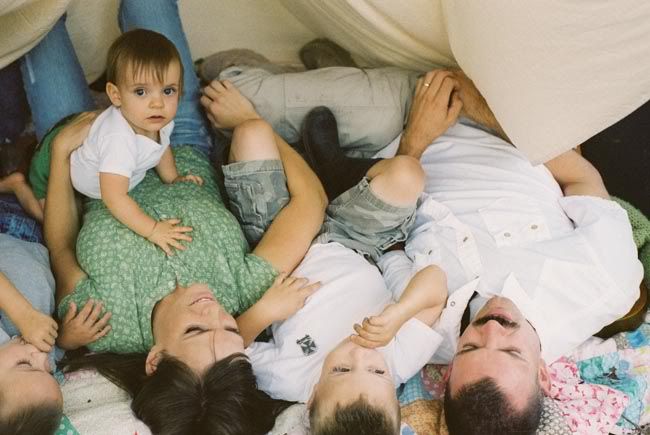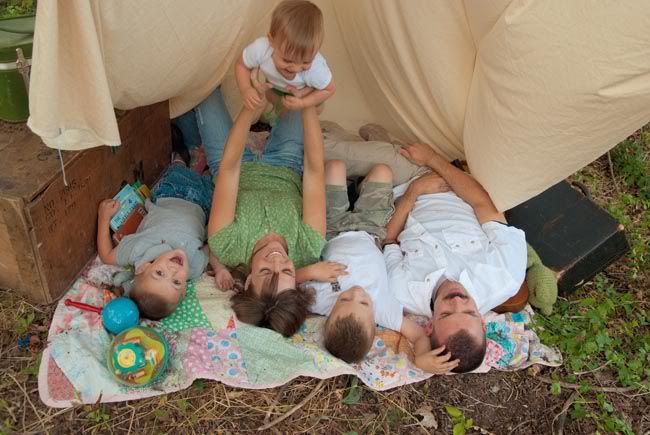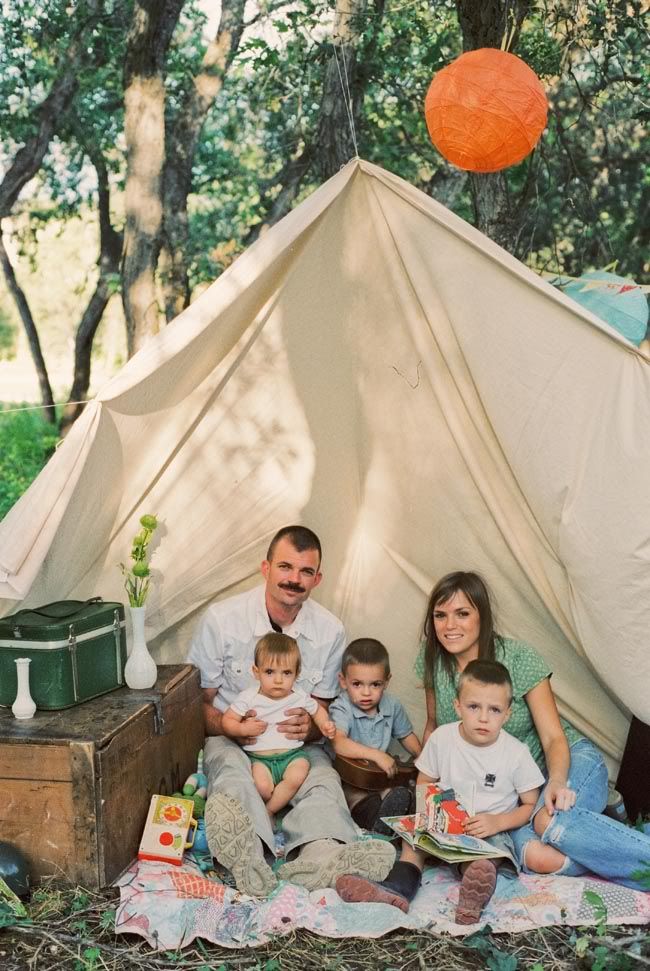 Mrs. O had this idea (from
this site
), and employed me to try and imitate it. I tried my best, and though it's not the same, it's pretty darn cute. The tent is hanging nicely, and it may look nice and calm, but you can be assured it wasn't. The wind was so strong, we had to restring the tent every ten minutes and those boys were TIRED. But what could be more fun than playing in a tent in a forest with your favorite toys and your parents? So, I think the boys had fun.
Thanks cute family! All photos are done with Fuji Pro 400H film
and only photoshopped
a little
.
I'm still learning my way around film.