You may not have noticed, but I was temporarily kicked out of Blogger. My work overhauled its email system, and I wasn't able to login to Blogger. So, after considering an entirely new blogging platform, I figured it all out, got a new email address, and here I am again with nothing new to report.

I ordered cake pops from here for the party, and they were delicious, so luckily I set one aside or I never would have gotten one. Here is my son modeling the lone remaining cake pop.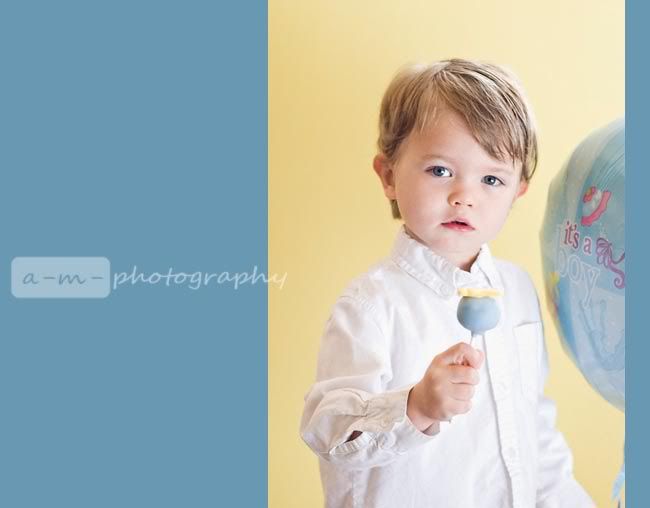 I'm playing around with watermarks. Anyone interested in designing a watermark for me?